Merwinna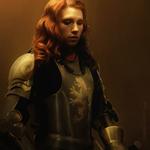 Profil anzeigen
Private Nachricht
Link kopieren
Lesezeichen setzen
Where is the problem...?
30.09.2018 um 18:18
Luminita schrieb:No, it get's worse :D No, seriously, the better I got in english, the more difficult I found the switch. I remember watching a video, mainly english, and it suddenly switched to german. I didn't understand a thing for the first few minutes.
But that's just my personal experience, maybe you will get used to it with time.
I will answer you later. Am busy writing a post in German!
:)
melden